Video NEW SOLAR ROOFS Coming Soon 2018
Every year over 5 million homes need roof replacing.
It's time to put that roof to work with Elon Musk's new energy innovation, the Solar Roof.
Musk claim
"It's looking quite promising that a solar roof actually cost less than normal roof before you even take the value of electricity into account. So the basic proposition would be 'Would you like a roof that looks better than a normal roof, last twice as long, cost less and by the way generates electricity' why would you get anything else."
The end price to the customer will obviously vary depending on the price of the house and the difficulty of the installation.
Tesla expects to start producing the solar roof in volume starting next year. The company unveiled 4 different versions of the product and it plans to release them one or two at a time starting in 2017.
Tesla's new residential solar and energy storage solutions are quite innovative. You can visit Tesla's website if you wish to take your place in line for when they become available, but solar and energy storage prices are highly dependent on your market (electricity cost, gov incentives, etc.) and your property. We suggest to get quotes from more than one installer to make sure you get the best energy solution for your place. UnderstandSolar is a great free service to link you to top-rated solar installers in your region for personalized solar estimates for free.
Full Article here: https://goo.gl/BY4p4d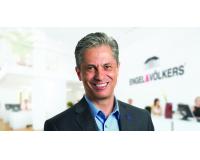 Author:
J Steven Opp
Phone:
720-556-1717
Dated:
April 11th 2017
Views:
547
About J Steven: J Steven is a proud native Coloradoan born and raised here in Denver. His love for this city is refl...