To Drone Or Not To Drone
Absurd thinking?
Or..control freaks?
Try both.
The FAA want you to think that using a drone for real estate purposes is ____________? What? Nobody actually knows.
It's perfectly fine for a hobbyist to fly his drone, free from big brother breathing down his neck. He knows to keep it below 400 ft and 5 miles away from airports.
And now you know that too...don't mess with real airplanes...duh...next.
However if the FAA overlords catch wind of a "Realtor" flying one of these 3 pound toys....LOOK OUT!!! THE SKY IS FALLING!!!
My question isn't whether this is fair or unfair because a small child could solve that riddle.
The question is "Who do these FAA people think they are? The guardians of the galaxy? What's next, banning kites?
We live in a "Real" world, all be it, a Real Estate world. The FAA lives in a hypothetical world, where decisions are made by discussing imaginary scenarios that are just that...not real. After all, they have very little experience in this new arena of drone sport.
Ben Franklin said "Do not anticipate trouble, or worry about what may never happen. Keep in the sunlight."
FAA says, "The sky is falling and it's our job to protect everybody from every fathomable and unfathomable "What if" scenarios..BTW, give us some more money to enforce these crucial freakishly controlling pseudo regulations which ultimately will benefit our income revenue and diminish yours."
I say, unenforceable laws only create criminals.
This new budding technology is not only valuable, safe and fun but every bone in my body tells me that home shoppers prefer video over print. Drone footage is Superior (period) but evidently too much for a lowly realtor to handle.

So I ask...
"FAA...why you gotta be that way yo?" and Realtors...what are you going to do about it?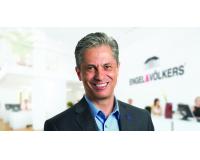 Author:
J Steven Opp
Phone:
720-556-1717
Dated:
June 1st 2015
Views:
1,793
About J Steven: J Steven is a proud native Coloradoan born and raised here in Denver. His love for this city is refl...