The New Sloans Lake 2017
The true history of the creation of Sloan Lake may never be officially known, but during the settlement of the Denver area in the mid to late 19th century, the lake did not exist. A road connecting Denver and the western suburb of Golden crossed through where Sloan Lake is now.

A homesteader named Thomas F. Sloan received a patent for the land from US President Andrew Johnson in December 1866. He used the land for agricultural purposes, farming and raising cattle. A commonly accepted legend states that Sloan dug a well on the land, inadvertently tapping into an underground aquifer, and that when he awoke the next morning, part of his farm land was covered in water. That flooded this part of what was known as South Golden Road, and the realigned thoroughfare now known as Colfax Avenue would become the major east-west thoroughfare in this part of the city. However, according to gold rush era stagecoach driver Bill Turner, the lake appeared sometime between when he left for Kansas in June 1861 and when he returned in early 1863.

The area surrounding the lake was once home to an amusement park and swimming facility known as Manhattan Beach. Opened to the public 27 June 1881, it was the first amusement park to be built west of the Mississippi River (it burned down in 1908 and was rebuilt as Luna Park later that year); mishaps and competition from other such attractions in the vicinity (Elitch Gardens and Lakeside Amusement Park) led to its closure in 1914. Cooper Lake, a separate body of water just southeast of Sloan Lake, fell under the jurisdiction of the federal Works Projects Administration in the 1930s, and a plan was developed which involved building channels beneath the surface of the water on both lakes. This essentially created one body of water that has commonly become known as Sloan Lake. The size of the present-day combined Sloan Lake and Cooper Lake is 177 acres. [1]
Present Day Sloan's Lake is the ideal urban oasis of private penthouses, condos and row homes.
Experience the new Sloan's Lake, it's openness and excitement.
Shop for homes around Sloan's Lake Here:
If you like Denver History and Old Photos...
visit my Denver history page on Facebook.
It's called Old Images of Denver! See you there!
[1] https://en.wikipedia.org/wiki/Sloan_Lake_(Colorado)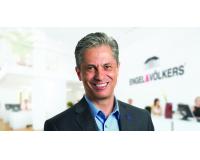 Author:
J Steven Opp
Phone:
720-556-1717
Dated:
May 1st 2017
Views:
5,145
About J Steven: J Steven is a proud native Coloradoan born and raised here in Denver. His love for this city is refl...