The Endings Are Always The Saddest ANNIE OAKLEY
Everyone knows that Annie was a true showstopper and expert markswoman, living her life on her terms. Transforming her into a modern day folk hero with her fearlessness and femininity. She did it her way and what a way it was!!
What most of us don't know is how her fantastic career and vibrant life were cut short due to a horrific train wreck October 29th on a full moon night just outside Charlotte N.C.
Perhaps the best account of the incident comes from writer John Baskin in 1966.
I'll let him tell you the chilling and heartbreaking story...
"It was one of the most awesome railway disasters ever to occur in North Carolina.
Some credit it with starting the downfall of (Buffalo Bill) Cody's Wild West Show and with almost bringing financial ruin to the Southern Railway Company.
Cody's show had played to 12,000 in Charlotte and was hurtling through the night to Danville, Va., and the season's finale.
In Lexington, the engineer of a southbound freight ordered to a siding assumed that the three-unit show train was one unit, and pulled back onto the main line.
It was approximately 3:20 a.m., some four miles west of Lexington, when the south-bound's engineer, Frank Lynch, spotted the headlight of the show train's (second) section punching a hole in the night. Lynch and his fireman jumped from their train into a swamp. Bud Rollins, engineer on the show train, and his fireman, also jumped before the inevitable crash.
The railroad cars, largely wood, splintered into lethal shivers, impaling horses and cattle and buffalo. Fires broke out, and the cries of man and animal lifted in a pagan cacophony.
Oscar Sink of Salisbury, a retired railroad man sent by Southern Railway to help clear the wreckage, says the engines seemed to have tried to devour each other. One had run through the other, then they reared off the tracks like two ancient beasts in a death duel.
Cody's horse was mangled, thrown from its car and found dead in the tender car. He also lost a pair of stallions given him by the Queen of England. Reportedly, he wept when he discovered them.
In all, 110 horses, including such stalwart performers as "Old Pap" and "Old Eagle" were killed or had to be shot.
Willie Cox of Linwood, father of Davidson County Sheriff Homer Lee Cox, remembers visiting the scene. He was 12. He says saddles, bridles and other show equipment had washed down Swearing Creek and were being carried away by area residents.
When he arrived the morning after the accident, Cox says, cowboys and Indians were methodically shooting wounded stock, but they were stopped by railroad insurance men, who turned over some of the stock to area residents. Cody's and Oakley's favorite mounts were buried in a large pit dug in a nearby cornfield by roustabouts.
Stories in the New York Times made no mention of Annie Oakley. ... Her husband, Frank Butler, carried her to a temporary hospital set up in the third section of the train. She was injured internally, her left side paralyzed, and within 17 hours, her chestnut-brown hair turned white. Doctors said she would never shoot again, probably never walk.
Miraculously, no one was killed in the wreck.
Cody, concerned for the show people, purchased the entire grocery stock from a storekeeper and turned it over to the show folk.
It became quite a show for the Linwood people. The troupers camped in a nearby pasture, and for several weeks, show horses, cattle and buffalo were kept there.
Cody's Wild West Show, with most of its equipment and stock lost, was out of business for over a year, accident claims tied up in court. Cody estimated his loss at $60,000. For some time, it appeared as though the final pay-off was more than the railroad could manage. It did manage, however, and continued its growth until it became a major railway.
Cody's show didn't fare as well. In somewhat over a year, the show went back on the road but it never regained its prior splendor.
Annie Oakley, whom doctors said would never walk again, appeared two years and five operations later, at a New Jersey gun club in a splendid performance of marksmanship....
In late 1922, she was seriously injured in an auto accident in Florida. Doctors said again she would never shoot any more. But 18 months later, at the Mayview Manor Gun Club in Blowing Rock, she broke 98 of 100 clay pigeons.
But she had been mortally injured in the last accident, and her energy steadily declined. She died Nov. 3, 1926, and Frank Butler, her devoted husband, never ate again. He said he could not swallow, and 18 days later, he died.
THE N&O 10/9/1966
Do you like History? Visit my Denver history page on Facebook called "Old Images of Denver" Like and Follow along

Train Wreck Photos from: https://www.cowanauctions.com/lot/buffalo-bill-s-wild-west-show-1901-train-wreck-photographs-185664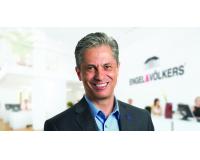 Author:
J Steven Opp
Phone:
720-556-1717
Dated:
September 29th 2018
Views:
4,168
About J Steven: J Steven is a proud native Coloradoan born and raised here in Denver. His love for this city is refl...