Rocky Mountain Foodie Review
Yes, I am a foodie. I love all kinds of different food, from all over the world. From unique cultural cuisine to molecular gastronomy, eating is just plain FUN! If you are like me then Colorado is a great place to be, because according to Sunset Magazine, it is rivaled only by Portland as a foodie paradise (and the results still aren't quite clearly defined). So what does Sunset have to say about Denver?
"Comparing what it's like to live in food meccas Portland and Denver isn't so much like pitting apples against oranges. It's more like choosing between locally grown Fujis and organic Pink Ladies. Denver gets a lot of credit, between it's foie gras profiteroles and sprawling new food hall. And in Portland, a standout farm-to-table dinner is downright affordable, thanks to sales-taxless checks. But in both cities, the dining revolutions show no signs of slowing down, as vanguard chefs continue cooking up something special for the masses." - Allie Pape, Sunset Magazine, June 2017
Since we are talking about Denver, lets look at what the article has to say about us:
Median Home Price: $373,600 (+/- depending on where in Denver. If you have questions about homes here, let me know!)

Meal Crawl: The 140,000 square-foot Stanley Marketplace includes a beer hall, a barbecue joint, bagelry, and on-site urban farm. Learn more at www.stanleymarketplace.com (Pictured Left. Courtesy RJ Sangosti, Denver Post)
Tourist Attraction: A new $2 million renovation of Titanic survivor and Denverite Molly Brown's historic mansion. Check it out at www.mollybrown.com

# of 4.5+ Zagat-Star restaurants: 60
Last Call at the Bar: 2am
Annual Sunny days: 245...or more :-)
Getting Around: The light-rail R line's new 22 miles of tracks connect downtown to the city's southeast. (RTD Baby! There is now service to DIA form downtown Denver as well. Hopefully soon it will connect us to all of the North Denver area, too, including Boulder. FInger's crossed.)
Gift to National Food Culture: Elvis's favorite sandwich, the Fool's Gold Loaf (a PB & J stuffed with bacon). YUM!!!
Coffee Shops per Square Mile: 9.9 (Between that and the crisp cool mountain air there is no excuse for a lack of energy here)
As you can see Denver is a great place to get your eat on. Are you a food hound, too? As I am out and about in Denver I come across amazing food and coffee establishments, and this blog will allow me to share them with you so you can try it out for yourself. Stay tuned as I highlight my local haunts, and join me in embracing Denver's eateries and supporting our communities' local fare. Do you have a spot you want me to highlight? Let me know and I'll try it out!
Bon Appetit - Chad Meredith
Click here for my free home valuation tool!

Chad Meredith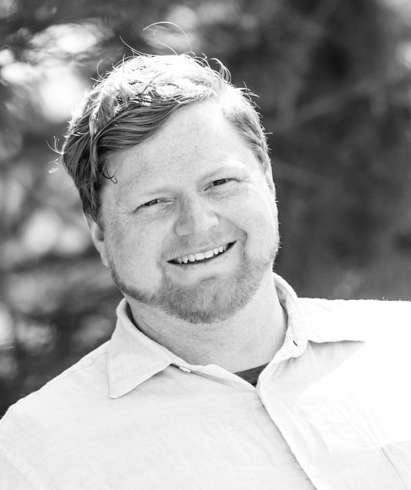 is a Denver-area REALTOR® who enjoys helping people find the best that life has to offer. He enjoys helping others achieve their dreams. When he is not working with clients Chad enjoys time with his wife, their daughter, and their furmily. Chad supports his wife at Live Love Dance, their dance studio in Broomfield, CO. They are active members of the community and enjoy contributing to community businesses and local charity organizations. Chad is often out and about and making new connections to better serve his clients needs. Whether it's a home, a new restaurant experience, or a recommendation for nearly anything else you may need, Ask Chad Meredith.

Author:
Chad Meredith
Phone:
720-588-2114
Dated:
October 5th 2017
Views:
722
About Chad: Chad is excited to be a part of Engel & Völkers Denver and is looking forward to having the opportu...