Rain Rain Come Out And Play My Water Barrel Is Here To Stay
The Colorado Independent reminds us that August 10th will be the first day Coloradans will be able to collect rain water without fear of reprimand.

Did you know...
Colorado is a "first-in-time, first-in-line" state when it comes to water rights?

Which means that the person who claimed the water rights first gets to use what they need, and everyone else gets what's left. Farmers, ranchers and other water users believe that right extends to even the rain that falls from the skies, because that water drips off roofs, onto the ground and eventually into streams, rivers and underground natural storage, known as aquifers.
The law says you can have up to two 55-gallon rain barrels. The rain barrel must be seal-able to prevent mosquitoes from setting up shop. You can only use rainwater for "outdoor purposes," such as watering your lawn or garden. The rain barrel must be used for collecting rainwater through a downspout that comes off your roof. Rainwater can be used only on your own property, not your neighbor's.
Top 10 ways you can use rain water
10) Washing your vehicles
9) Filling outdoor water features like a koi pond
8) Slip and Slide
7) Dust suppression, do you have a gravel driveway or dusty deck?
6) Bird Baths
5) Washing your pets, just do it outdoors
4) Washing off outdoor equipment like garden tools
3) Extinguishing your fire pit
2) Water a vegetable or spice garden
1) The number one reason to collect water in rain barrels is to be able to water your lawn or landscape without burdening Colorado's potable water system
Trust me, if we see a drought here is Colorado like we've seen in California, you learn the value of H2O real quickly.
There's also some things you 'Can Not' do with water collected off the roof...
Please do not drink or let your kiddo's drink collected rain water...think of all the bird droppings and dead bugs and other unsavory compounds that may be on your roof...they will also be in the rain barrel.
Top 10 ways you shouldn not use rain water
10) Filling Hot Tubs, not great for filters, think sand from the composite shingles.
9) Swimming pools, don't swim in collected rain water.
8) Indoor washing. Not for dishes, floors or inside at all. Keep it outside.
7) Cooking
6) Pranks, Water Challenges or to cool off.
5) Not good for RV tanks or washing out lines.
4) Bobbing for apples...that's a no no.
3) Filling BBQ refreshment bins or soda/beer bins.
2) Filling squirt guns, water balloons or water toys
1) Drinking. Rain water is not treated like drinking water and probably carries lots of bacteria. Don't give it to pets either.
Curious about rain barrels?
Marianne Goodlandwrites all about it in her fantastic and educational article in The Colorado Independent, the full article is accessible from here:
http://www.coloradoindependent.com/160490/rain-barrels-in-colorado-what-you-need-to-know
Curious about Denver History? Visit "Old Images of Denver" on Facebook and explore our rich history through amazing photographs!!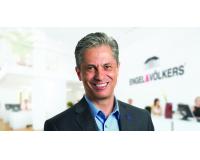 Author:
J Steven Opp
Phone:
720-556-1717
Dated:
August 7th 2016
Views:
1,553
About J Steven: J Steven is a proud native Coloradoan born and raised here in Denver. His love for this city is refl...