Old Homes Matter

Old Homes Matter
Often times I hear whimpers of disappointment when old homes are scraped and new Lego style homes pop up, you know, the Miami Vice looking ones.
Although I agree.
I wonder if people really consider the amount of work that needs to go into these turn of the century homes just to keep them standing?
Let's take this current listing of mine as an example.
This home was built in 1910 but had seen it best days. The previous owner had a difficult time getting no-compliant renters out of the house and regrettably they made a statement by trashing the place. Even before on hammer was lifted, 5 large roll off dumpsters were employed to remove chest high trash and junk from the premises. Cost $4500 w/labor.
After the trash and abandon chattel are removed, the real issues are exposed as in the case with 4340 Bryant St. Trash was removed from the basement revealing two substantial foundation issues where unwanted tree roots had compromised the structural integrity of the home. Solution, Disassemble the damaged areas brick by brick and reassemble. Voila. Simple right?
Not really, however the benefit goes without saying. It may quite possibly be the year 2120 before this brick work needs attention again. Our new roof will ensure a water tight dwelling and with the structural integrity renewed.
New windows, doors and modern insulation will keep this home vibrant for it's new owners.
All new plumbing, electric, ventilation and lighting will modernize the property without sacrificing it's historic charm.
So on the outside, this home looks as it did in 1910 but it's really rebuilt
adding another healthy life span. But on the inside, it's a normal modern home. Although finishing touches will parallel the traditional style of it's time. Again, maintaining it's historic charm.
So now we know the structure is sound and the bones are solid and trustworthy.
We're now ready for
Phase 2. On to Market
Option one:
Investor Scoop. This option would allow a fellow investor to step in and scoop up the property finishing out the project with the highest of quality materials to meet the Max Comp of $517,000. This is an AS IS cash only option.
Option Two:
Want to purchase this home for your personal residence? Make an offer and work with the builder to finish out the project to your specifications.
Phase 3 Back on the Market
Option One:
This builder will take the project to fruition re-listing it at it's ARV (After Repair Value) You can expect this price to be closer to the half a million mark.
Option Two:
Turn key investment and rental opportunity for the current owner/builder.
Which option would most benefit you?
Conclusion.
Does this seem like a lot of work to go through to avoid scraping a property? It is, but it's worth every penny on so many levels.
Especially if you are a Denver history lover like myself. Or if you like making money.
Visit: Old Images of Denver on Facebook to see just how much I love Denver and it's old homes.
Make an offer on this listing and show me how much you appreciate this old traditional architecture and it's potential to earn.
Here's a link to the property page. Come see it!!
http://steve.ioncoloradorealestate.com/property/6-1962853-4340-Bryant-Street-Denver-CO-80211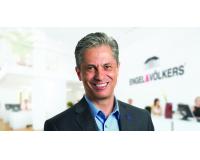 Author:
J Steven Opp
Phone:
720-556-1717
Dated:
September 7th 2015
Views:
3,701
About J Steven: J Steven is a proud native Coloradoan born and raised here in Denver. His love for this city is refl...