Inside The Space Ship House
I can still remember the thrill of first entering the mountains in our family car for an always cherished day trip into the sky, climbing up Interstate 70 and feeling the first few pops of the ear drum add to the e
xcitement as our surroundings quickly rise and fall with each mountain turn.
As a young kid growing up in Denver, heading into the mountains was the highlight of every summer.
Two landmark sights always kept our eyes peeled. my brothers and I would try and be the first to spot them.
One was the buffalo heard at Chief Hosa Campground. The other and always unmissable, was the Sculptured House or as we boys called it, the UFO House. Most often referred to as the "Sleeper" house.
The Sculptured House was featured in the 1973 Woody Allen movie Sleeper , where the home's cylindrical elevator had a special feature of it's own. Before that, the home appears in a 1967 episode of The 21st Century, hosted by Walter Cronkite. It even appeared on MTV Extreme Cribs Ep. 9 in 2011.
It's even on the National Register of Historic Places listings in Jefferson County, Colorado.
However...there's one thing we never ever saw on our many trips into the mountains. And that's the inside of that outstanding house!!
My wait is finally over!
Thanks to the photos of Kevin Joesph and Don Crossland we can take a look inside...ENJOY!!
Want to know more about Denver and Colorado history?
Visit my Denver history page, Old Images of Denver on Facebook and give us a like. I cover the history of this awesome area through old photographs.
There's nothing like looking at the 'Inside'!! Give me a call if you want to see the inside of some of the homes I've been sharing with you!!
Available
J Steven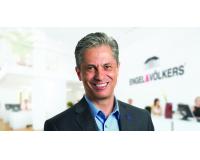 Author:
J Steven Opp
Phone:
720-556-1717
Dated:
May 23rd 2018
Views:
17,242
About J Steven: J Steven is a proud native Coloradoan born and raised here in Denver. His love for this city is refl...