Explore Historic Denver And Your Historic Home
Did you know that I'm a Denver History buff?
Yes! It's true! And you can become one too!
Old Images of Denver* is where you gotta go.
You'll find my Denver History page by clicking HERE or look us up on Facebook.
It's packed with amazing digital photos from our earliest days as the Colorado Territory to our current day.
Please visit and give us a like, you'll be glad you did~
I have a knack for research, so if you'd like me to do a little research for you on the home you currently live in..Visit my Old Images of Denver page and private message me your Name (that's on the title) Address of your older home and your Email (I'll email reports).
One of my favorite resources is the Denver Public Library'sBuilding and Neighborhood History Collection. It's vast and interactive. We have an amazing library. You should visit sometime.
Here are some of the questions I may be able to answer about your home.
Or, click on the link next to each question to answer your own questions.
It's FUN and all the kids are doing it!
1. How Old is My House (or Building) Denver Assessor's Office - Real Property Records
2. Who Built My House Denver Building Permits
3. Who Lived in My House Ancestry Library Edition
4. Are There Photographs of My House Digital Collections
5. Can I Find Building Plans for My House archives finding aids
6. What is the History of My Neighborhood Western History Subject Index
7. How Can I Find Information About a Historic Landmark or Neighborhood Denver Landmark Commission Records 1973-2010 C MSS WH887
8. What Else Can I Find Out, Deeds and other Documents Colorado Land Records and Deeds Directory
Keep in mind, one of the most valuable things I can do for you is to give you an accurate idea of what your home is currently worth. *These reports come at no cost to you.
Lots of real estate companies have those little apps that give you a wacky number based on public info and that's usually way off. This is not one of those situations. This is a real Realtors report.
We at Ion, however, will be able to quickly build a complete RPR*Property Report that is based on information only available to certain industry professionals such as Realtors. A wonderful value.
These reports contain virtually everything you will need to know about your current home. Allowing you to make the most educated choice.
Don't hesitate to contact me and make sure you visit Old Images of Denver, become a member and share our page!!
~The more you learn about others, the more you learn about yourself~ JSOpp
If you visit my page PLEASE SAY HI :)
*please refrain for asking for information an a home that you do NOT own.

**INVESTORS Please talk to me if you want information on a home that you are interested in purchasing. I have a buyers report for this instance.
Direct: 720-556-1717 say you saw my blog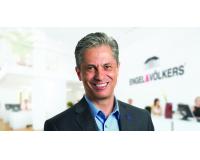 Author:
J Steven Opp
Phone:
720-556-1717
Dated:
August 6th 2015
Views:
6,578
About J Steven: J Steven is a proud native Coloradoan born and raised here in Denver. His love for this city is refl...