Denver 1887 And 2016 With Interactive Map
Denver had just turned 21 years old when this map was drawn by H.L. Thayer in 1878.

Thayer was not a map maker nor historian but rather a Realtor in the business of selling real estate and land. Thayer's map provided investors with accurate information, increasing the odds of their success.
The map was printed on thin paper and folded into a pocket sized mini one dimensional plot map. The entire town and it's outer layers could be viewed in an instant. Thus crowning Thayer's map the valued real estate tool of it's time.
In 1878 Denver, I would have handed you one of these maps while I snapped the reins of my nifty horse and buggy rig. Leaping forward to quick paced clop, clop, clop. Bouncing around town inspecting available investments. Maybe stopping off at the Brown Palace Hotel for High Tea, which sounds like a delightful way to home shop.

Fast forward to May of 2016...
Today maps are digital and we carry them around all day, in our pockets just like Denver folks did in 1878!

Text my name, Steve to 720-466-2866 to get the most modern home searching app and live map of Denver.
It's free and fun to show off to your friends.
It's called Millions Mapped and it works with your smartphone's GPS.
Real Estate + Maps = Awesome
Yes, technology is a bit different today. However, the laws of economics remain the same. The Selling and Buying of real estate still produces incredible returns on investment.
Let us provide you with up to date and accurate information. You can make an educated choice by exploring all of your options. Have peace of mind in working with a team that closes a lot of deals. Finally, begin to build wealth with savvy real estate investments.
Here's a neat interactive map for you to explore Denver toady as it was mapped out in 1878.
Click this image to visit the 1887 Denver map with a time traveling "spy glass" that will reveal what once was and what is now.

For more Denver history, visit Old Images of Denver on Facebook. Peruse Denver's one of a kind history through fantastic old photos. The page is packed with information for the Native and Newbie alike.
Message me if you'd like a complete Realtors Seller's Report. Discover what your home is truly worth. See Activity that is important to your covenant and ultimately reflective of your current investment.
Ask me about our Rock Star Marketing and our Iconic Open House*
Give us an opportunity, you'll be delighted.
~J Steven~
*Iconic Open House ( 300+ visitors in ONE day at one of our Iconic Open Houses , Apr 2016 ! )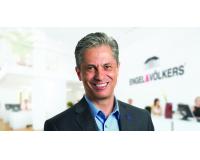 Author:
J Steven Opp
Phone:
720-556-1717
Dated:
May 6th 2016
Views:
8,622
About J Steven: J Steven is a proud native Coloradoan born and raised here in Denver. His love for this city is refl...