Brew Beer With Snow In ColoRADo
So, what's more Colorado than a holy beer? Snow's pretty Colorado (not really in Denver this year, but that's a different story). And sure, you could argue that most beer in Colorado is made of melted snow because that's where our water comes from, but Little Machine and Joyride took this concept to a whole new level, thanks in part to getting a hold of some fresh hops from Colorado State University.
"It started with 'fresh,'" said Mike Dunkly with Little Machine. "We had this opportunity to work with fresh hops in February, which is super fun, and we're just kind of thinking 'what's the freshest way we can source the water?'
"Then, we said 'let's run up to the divide and get some fresh powder!'"
So that's what they did, using a rig that involved a kid's sled and some 60-gallon drums.

"In small business, especially smaller breweries, you get to problem solve every day," Dunkly said. "Sometimes it's 'how do I get this barrel of snow from the wilderness?' Sometimes it's fixing something inside."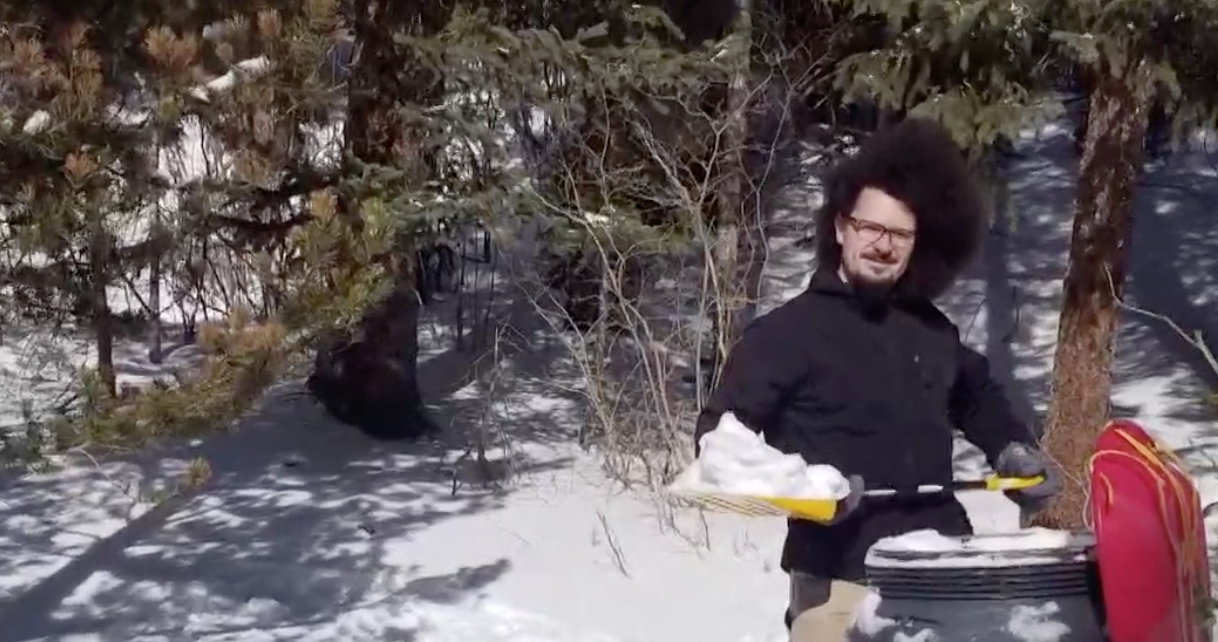 They were able to bring all of the snow back from the mountains and put it in the cooler, where it awaited the next step in its journey.
They started brewing the beer on Thursday. Little Machine Head Brewer Cory Carvatt says what they ultimately ended up doing is replacing some of the water they used to make the beer with the snow. He says that cooled down the mash temperature quite a bit, so he had to figure out how to counteract it.
"We basically wanted to get the freshest snow we could, we wanted to make sure there were no road chemicals in it," he said.
"All beer in a sense is made from fresh snow – especially in Colorado, where we get a lot of runoff from the mountains," Carbatt said. "We just kind of cut out the middle-man and went straight for snow."
The end productive will be a 0 IBU IPA. There will only be only batch, and it's for Collaboration Fest, which is slated for March 31.
So they made a beer out of snow, and another one with help from God himself. Where do they go from here?
"I don't know, that's kind of what we fear," Carvatt said.
"How are we going to make the beer more Colorado next year?"
--
For full VIDEO and article click here!
https://goo.gl/aLjh6C

Courtesy of
9News 'NEXT: with Kyle Clark'
For private showings of homes in ColoRADo please give Realtor Ryan Dykstra a call at 303-217-1533 or go to Realtoryan.com to look at homes RIGHT NOW!
Author:
James Cavoto
Phone:
720-625-1688
Dated:
February 20th 2018
Views:
1,539
About James: ...