Bernice Palmer 17 Year Old Photographer
As the tragedy of the RMS Titanic unfolded, there were only a few photographers who captured what was happening. One of them was 17-year-old Bernice Palmer who was traveling aboard RMS Carpathia, the ship that rescued the survivors of the Titanic.
When survivors began to climb aboard, Palmer was there with her Brownie camera, documenting the aftermath of one of the most tragic ship disasters in history.
* from the Smithsonian Channel.
Mrs. J.J. "Molly" Brown presenting trophy cup award to Capt. Arthur Henry Rostron, for his service in the rescue of the Titanic.
*"Margaret described her experience in the Newport Herald, "I stretched on the brass bed, at the side of which was a lamp. So completely absorbed in my reading I gave little thought to the crash that struck at my window overhead and threw me to the floor. "
After the crash, Margaret (Molly Brown) heard increasing confusion in the hall causing her to investigate further. "I again looked out and saw a man whose face was blanched, his eyes protruding, wearing the look of a haunted creature. He was gasping for breath and in an undertone he gasped, 'get your life saver'." After helping fellow passengers she was taken a hold of and with the words "you are going too" was dropped four feet into the lowering lifeboat #6.
Lifeboat #6 was equipped to hold 65 passengers. However, it pushed off from Titanic with 21 women, 2 men and a twelve-year-old boy on board. The women in the lifeboat rowed for hours. At 4:30 a.m. Margaret saw a flash of light. It was from the approaching ship Carpathia, which was the first to answer the distress call. After some difficulty, lifeboat #6 pulled up along side of the Carpathia, and the occupants were pulled aboard one at a time." * From mollybrown.org
Would you like to learn more about Denver's place in History? Visit Old Images of Denver to view our history through old photographs like this one...
Learn more here:
*image available from the Western History and Genealogy Dept., Denver Public Library, at photosales@denverlibrary.org.

*http://www.smithsonianchannel.com/shows/seriously-amazing-objects/legends/1003263/3398467
*http://www.mollybrown.org/learn/about-molly-brown/
Colorado is a special place to live. Let me be your guide.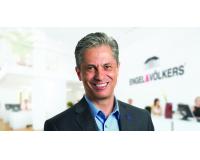 Author:
J Steven Opp
Phone:
720-556-1717
Dated:
January 12th 2017
Views:
3,938
About J Steven: J Steven is a proud native Coloradoan born and raised here in Denver. His love for this city is refl...