A Christmas Story From Denver Colorado
Christmas Eve 1914, Denver Colorado
A young family gathers around the fireplace to celebrate and share in gift giving.
Everyone tries real hard but sadly there's a blue tone in everyone's smile.
This year, the cheer is a bit dim as one of the dearest family members is upstairs, alone. 10 year old David Jonathan Sturgeon is bedridden with a terrible illness.
Not letting this deter the Christmas Spirit, David's creative father had a "Bright" idea!!
"I'll bring the joy to David if he can't join us down here" I can imagine him thinking.
Christmas lights are created
D.D. Sturgeon had the brilliant idea of dipping lightbulbs in various colors of paint. He would use his electrician skills to string them together with electrical wire. Next was encircling the tree just outside of David's window illuminating the tree with vivid electric colors. The good neighbors upon seeing the brightly lit tree and hearing of little David's sickness, began to decorate their trees the following year in exactly the same manner. David had several electrified trees to gaze upon.
I wish that little David could see just what a wonder filled contribution he has made...maybe he can.
D.D. Sturgeon was named "Father of Yule Lighting" by Denver Post writer Pinky Wayne. The very first outdoor lighting contest was held in 1918 in Denver Colorado with hundreds of contestants. By 1919, Denver city electrician John Malpiede caught the Christmas bug as he began to replace the lights in Civic Center Park with red and green globes.
1920 brought in our first giant lighted Christmas tree
By the mid 1920's Denver was known all across the nation as the "Christmas Capitol of the World" and I believe it still is.
Here is a list of places in Denver where this beautiful tradition still lives on.
The Denver Botanical Gardens
Chatfield Farms
Denver City and County Building
Union Station
If you like Denver History…
Please visit and like my "Old Images of Denver" history page on Facebook.
Enjoy a dazzling collection of photographs, stories and interesting facts about Denver Colorado.
Click photo:
*Photos from: Denver Public Library Digital Collection.
http://digital.denverlibrary.org/cdm/search/collection/p15330coll14!p16079coll53!p15330coll21!p15330coll22/order/title/ad/asc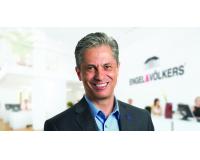 Author:
J Steven Opp
Phone:
720-556-1717
Dated:
December 2nd 2019
Views:
1,941
About J Steven: J Steven is a proud native Coloradoan born and raised here in Denver. His love for this city is refl...