6 Tips To Selling Your Home Fast And For Top Dollar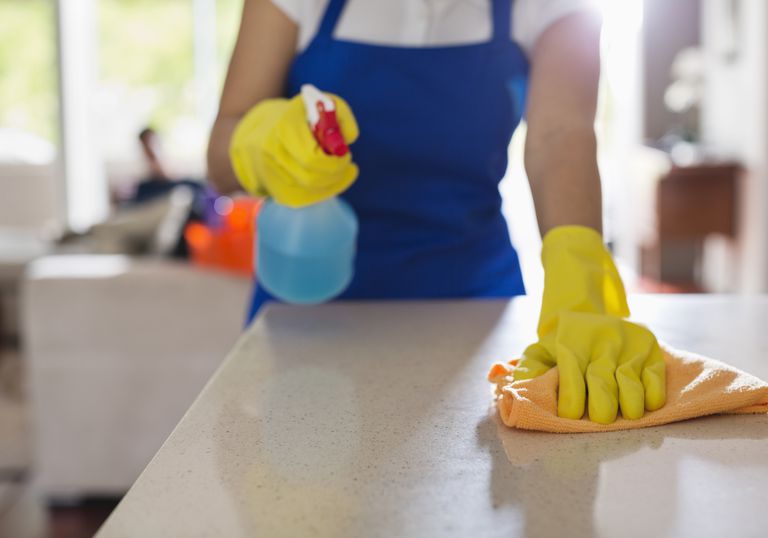 Hire house keepers for a deep clean!
Home buyers want to move into a sparkling clean "new" home, and they will see every little detail you will not. I notice sellers that invest $200 in house keeper cleaning the home and windows will sell fast due to better lighting and the home being well kept!
Staging! Stay good bye to clutter and personalized items.

Have a garage sale before you decide to list your home, this will help get rid of all the stuff you do not need. There are also buy/sell/trade groups on facebook that you can put up unwanted items.
Its time to highlight the strengths and hide the weaknesses of your home to show how appealing it is to buyers! Depersonalizing your home allows buyers to imagine themselves in themselves living in this new space. Box up all photos, take down clutter from walls and shelves. You want to think minimalist!
Make arrangements for your fur babies while home is listed
Make sure the home needs to appeal to EVERYONE, even those who do not like our furry friends. Have friends or family watch them during showing times, and be sure to vacuum and dust to remove any fur. Also put away any animal toys and bowl.
Small Home Improvements

Make sure the walls are a bright neutral color to really lighten up the home for better listing pictures to attract more buyers.
-Replace any dead bulbs.
-Patch damaged walls.
-Repair broken doors.

-Steam Clean carpets.
-Spray paint or replace hardware on drawers.
-Make sure curb appeal is A+👀(powerwash, fix all the little things, fresh mulch, keep lawn mowed)
These are little details that buyers will see at open houses and showings.
Great Listing Photos & videos
One picture is worth ten thousand words. Capturing a great audience online is the key to getting your home sold quick, you don't want to miss out on buyers because the photos were not professional! A vast majority of buyers spend most of their time online searching for homes, and you want them all running to their Realtor asking to see your home! Make sure every nook & cranny of your home is spotless before the shoot.



Get an Appraisal
List the home price .25% lower so you can say "Below Appraised Value." Ultimately, this brings in higher offers and spending that $500 on appraisal will be a great "return on investment!"
Author:
Sheldon Zueger
Phone:
720-323-6790
Dated:
February 11th 2019
Views:
372
About Sheldon: Sheldon was born in southern California but raised in Denver, she might as well be a Colorado native...