Grammy Shack Or Accessory Dwelling Unit
Have you ever had this savvy imaginative idea?
"Lets build an apartment above the garage and rent it out after we buy this Home! The rent would supplement the mortgage and our payment would be super low!!! Wait...can we even do that?"
Not too long ago, No, probably not. Zoning wouldn't sign off on that. Good luck.
However...
In 2005, Denver Mayor John Hickenlooper made successful efforts to unify the Zoning Code and what was once R-2 became C1.
Maybe you've noticed ADU's(accessory dwelling unit) popping up in your neighborhood. You know...garages with apartments on top? These home owners most likely had the C1 context attached to their zoning.
Even further back in Denver and the early 1900's, carriage home's provided living spaces for family members, mother-in-laws, helpers and paying boarders. At the same time, these units provided extra incomes to everyday working families... It was a common thing, maybe too common and out of control, spurring on the moratoriums and restrictions that saw this option become harder and harder to capture.
That is until Denver's "Hodge-podged ziggidy zigzagging" Zoning Map was finally revamped, modernized and unified ushering in the rebirth of the Accessory Dwelling Unit and the C1 zoning context.
It would be wise to know if your new zoning code allows for a detached accessory dwelling unit or as I like to call them "Grammy Shacks" because I wish my Grammy could live with us!
Do a little homework before you purchase your next Denver home and see if the lot size and zoning code allow for a little "Granny Shack".
How does this sound…475 sq ft Carriage Studio Apartment above Garage
, one bath w/dormer ...for rent, $1100 per month.
In this scenario, I'm positive this new income revenue stream could supplement a mortgage quite nicely.
Do your Due Diligence and find your zoning code.
I've made it easy for ya...
Here's how to find the correct and current Zoning Code for your future property with only the address.
Steps... Visit www.DenverGov.Org, find and click A-Z and then find the Community Planning and Development page, click, once there, Hover over Zoning (red dots below) and select Find Your Zoning.
Or click this photo to visit the zoning map.
if you're buying a new home or selling your current home, it's important to know the zoning code of your investment, or at least know where to find it.
I guarantee Frank the neighbor will ask...
"How's it zoned?"
"U-SU-C1" you say confidently... "Urban, Single Unit with 1 detached accessory dwelling unit, in fact, I'm getting a hefty nickle renting out the carriage house."
Frank you neighbor thinks quietly to himself..."Wow...they really know's their stuff..."
You share this blog with good ole Frank and now he knows his Zoning Code too!
Imagine that...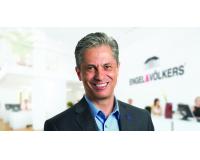 Author:
J Steven Opp
Phone:
720-556-1717
Dated:
December 15th 2015
Views:
2,136
About J Steven: J Steven is a proud native Coloradoan born and raised here in Denver. His love for this city is refl...